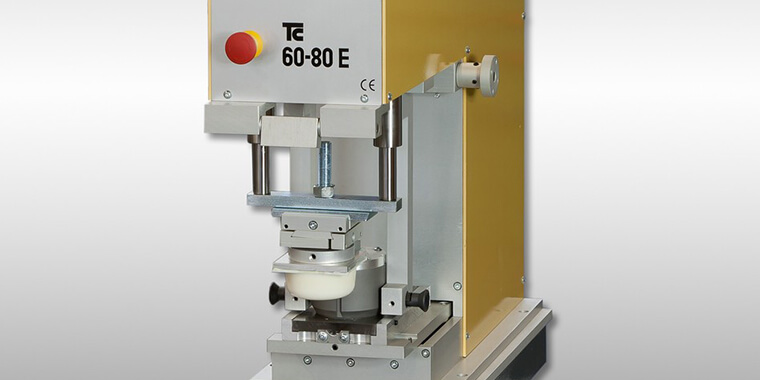 Electromechanical pad printing machines
TC 60-80E
Electromechanical pad printing machines
Technical specifications:
electromechanically driven pad printing machine
pad and cliché table movement via cam disc
pressing force approx. 300 N
max. no. of cycles approx. 3,000/h, variable speed
cliché width: max. 250 mm
open or closed ink cup systems
TAMPONCOLOR movement for smooth operation, good ink transfer
operating modes: jog mode, single cycle, automatic, operation by hand and foot, equipped for automation
power supply 220/240 V, 50/60 Hz
optional: sliding clichés and coding bars for changing print images
Ask us
Want to find out more about the TC 60-80E?